Some dreams are etched into our hearts from the earliest moments of our lives. For Aveda Arts Covington Alum, Grace Garcia, her path was clear, "From a very young age, I knew I wanted to be a hairdresser."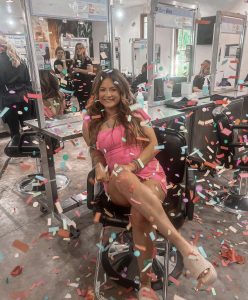 When the time came to choose a school, Aveda was the only option she considered. From her first visit, she felt an instant connection, knowing that it was the perfect place to nurture her skills and turn her passion into a successful career. "I instantly knew it was where I wanted to be," she shared. 
Throughout her time at Aveda, she remained committed to her goals, never allowing her passion to waver, "I started school with a lot of passion and drive, and I never let that fade out." Garcia shared she approached every lesson, every practice, and every challenge with enthusiasm, constantly pushing herself to be the best she could be. 
Following her graduation, she turned her dreams into reality by opening her own salon in Mandeville, Louisiana. "I absolutely cannot wait to start this and I can't wait for everyone to come to experience it with me," she shared in an Instagram post.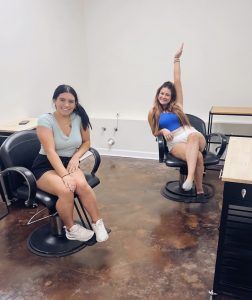 Though pushed out of her comfort zone, she has a strong foundation built on passion, dedication, and hard work. "Starting my own salon suite right out of school was very scary," she shared. "I know I'm going to face hard times but I'm fully prepared to tackle them head-on with the same passion and drive that got me through school." 
The Aveda Arts Alum encourages future students to approach their education with dedication and a willingness to go the extra mile. "That's the best advice I think I could ever give anyone going into school: You get out of it what you put in, work hard and it'll pay off." 
Aspiring students can learn from her journey, knowing that success is within reach when they invest their wholehearted effort into their education and career. 
We can't wait to see where your journey takes you, Grace! 
Follow along at @lovegracesalon on Instagram. 
Ready to explore all of the possibilities of the beauty industry? We are enrolling now for our summer classes! Set up a tour with our admissions team by giving us a call at 877-892-8332 or send us a DM @avedaarts.