Congratulations to our 2023-23 Aveda Arts Educators of the Year!  
Your dedication and passion shine through, and we're grateful for all you do to help shape our future beauty artists! 
Heather Gunter, Aveda Arts Dallas: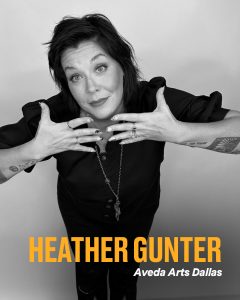 "I've had the privilege of working in the hair industry for over 13 rewarding years. My journey took an exciting turn 6 years ago when I transitioned into teaching. I'm deeply passionate about continuous learning and helping my students succeed, and I've been fortunate to witness those enlightening "ah-ha!" moments along the way. 
Beyond my work, you can often find me tending to my garden, cheering on my 7-year-old son at his baseball games, or embarking on creative art projects that bring my family closer together. 
My story reflects the fulfillment that comes from pursuing one's passions and dedicating oneself to the growth and development of others. I hope to inspire those around me with my unwavering enthusiasm and commitment to making a meaningful difference." 
Bianca Luna, Aveda Arts San Antonio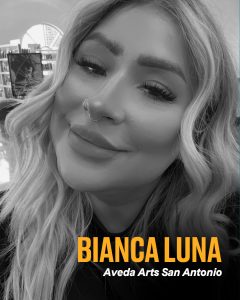 "I've been an Aveda educator for about 4 years now and I love and enjoy everything about it! The new generations inspire me with how creative they are. I love coaching and motivating students.  
We have fun creating magic for guests every day. I enjoy helping the future stylist by challenging them with creative techniques and formulations. They will remember that when we touch their hair, we touch their hearts." 
Christy Pritchard-Eller, Aveda Arts Charlotte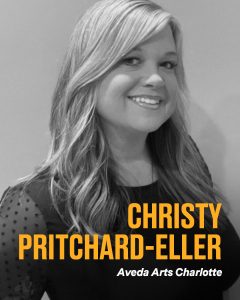 "I have been in the hair industry for 31 years and have worked with Aveda for 28 years. I was trained by Carmen Cotrona starting and 94' with Vann, Michael, Vidal Sassoon, and Tony&Guy techniques. I had a legendary experience in 2002 when Carmen pulled me into a room with just Carmen, Horst and myself! If I could go back to that day, I would ask him so many more questions!   
Being a teacher is so important to me because it is as though I will have a legacy for years to come, as I educate the new generation of upcoming stylist. Teaching at Aveda definitely fills my cup!"