Our advocacy for Aveda Arts & Sciences Institute Minneapolis is on a grand scale as we want others to be as passionate as we are about the beauty industry, the Aveda company as a whole, and our beautiful institute. We know we cannot solely fix everything going on in the world; however, the beauty industry, especially through Aveda, leads us on an inspirational and motivational path. At the Aveda Arts Institute Minneapolis we teach our students to create your own success story however you dream it to be. We see this through a multitude of our graduates; whether they are salon stylists, nail technicians, waxing specialists, platform artists, work in film and theater, or even salon owners. Success has so many aspects and most of our graduates have great stories to tell, and are our very best advocates.
So much has happened in the last year and a half, we had to find ways to speak our hearts to our students and guests.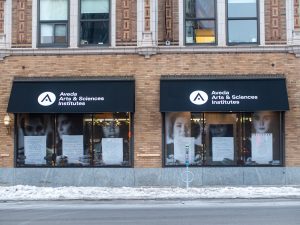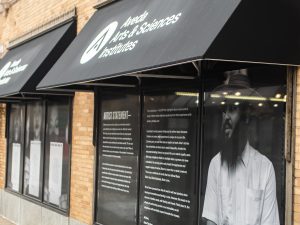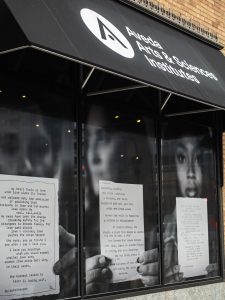 Because of the racial tension around the country and especially in Minneapolis, Cubs the Poet (a nationally known poet known for spontaneously creating poetry on a typewriter) was invited to meet our students and staff and share their thoughts and feeling about the world events. Their thoughts and words were put into poetic prose. Photos of these individuals holding their poems were made into window clings and are displayed in our Institute windows. There was a day a woman was standing in front of our windows, reading the poems and stories. When director Sandra Wagner spoke with her, she realized she was crying, and she said those words and photos were so beautiful and needed to be said. This touched her so much beyond the artistry of poems and stories. Cubs the Poet window display replaced the boards on the windows to protect our school. As a way of coping with the stress and tension in the world, we had our students paint their messages of love, healing, and peace on the boards on the windows.

Nia Black, a graduate of Aveda Arts Minneapolis on the cusp of beginning her career was tragically killed during the gunfire. Nia was a very well-known up-and-coming make-up artist, who can be described as ambitious and a penchant for style and hard work. To honor her memory our campus and community gathered to remember her life and dreams by planting a tree in our garden. The family choose this location because of the passion she had for school and the life it had given her. Nia and her sister Simone Black were planning to open a salon and spa. Simone enrolled in our Esthiology program to finish what she and her sister started.

Mothers against Community Gun Violence Organization was created by Nia Black's mother in remembrance of her daughter. Aveda Arts & Sciences Insitute Minneapolis held a brunch—organized by Cathy Prior, one of Aveda Arts Minneapoli's most tenured educators— for all mothers who have lost a child to gun violence. Pictures of their children were displayed on the tables so the moms could pay tribute to their loved ones who left us too soon.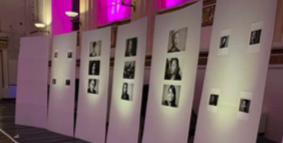 Aveda Arts Minneapolis has participated in many PRIDE events over the last few years, helping with the parade route and this past year participating in PRIDE in the Park. Our Admissions Managers, Staff, and Educators had a booth with "spin the wheel prizes" and information about our Institute. But mostly we were there to celebrate those attending and greet many of our graduates and students.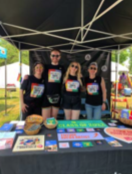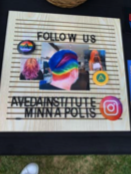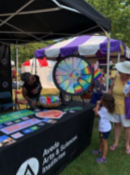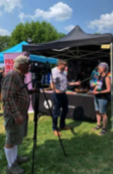 Aveda Arts & Sciences Institute Minneapolis won an award from Fearless Beauty for being a trailblazer in education based on skin classification, treatments, and working with transgender skin. The leadership team conducted open conversations with the student body about inclusion and diversity. And a two-hour training for our staff led by an expert in this field.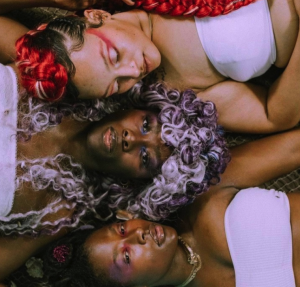 In order to create a safe environment and still host Career Fairs in campus, we have adjusted to hosting two career fairs one week apart, so we can have the same number of salons meet our students, and stay socially distanced.
We have Career Boards set up in our classrooms that employers send flyers for us to post. That same information is also posted in our @LearnAveda Careers platform. We have added "Recruiting Tables" for our employers to come into the school for a two-hour span and talk with our students by setting up an informational table in our lobby during the student's lunchtimes.
Over the last 2 years, our enrollment numbers have gone from an average of 275 in attendance at a time to 375 and will increase to 450 with our upcoming Fall start.
Many of our graduates advocate for us and also bring in superstars like Will Smith to give him a tour of where they went to school. Notable VIP visits include Prince's Birthday party, Tiny Tim toured campus, Al Gore spoke in the Grand, and Will Smith talked to a class. We have had generations of families also attend Aveda Arts Minneapolis: mothers and daughters, cousins, sisters, brothers, aunts and uncles, etc. It is very interesting to see those connections and legacies come through. Many Alumni have gone on to own their own salons and spas and they continue to be our biggest champions of the Aveda Arts name.