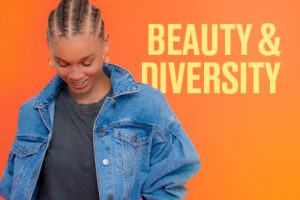 In response to the killing of George Floyd this May, Aveda Arts & Sciences Institutes hosted a company-wide webinar to broach the topic of racial injustice. To keep the conversation moving forward, students created a forum at Aveda Arts Dallas for continued dialogue about the Black Lives Matter movement and the BIPOC students' experience on campus. As a result, the "Beauty & Diversity" forum was born.
For more than 15 weeks, students and faculty have gathered every Wednesday evening for three hours. Their mission? To leave a legacy of change and to elevate the experience for BIPOC students by creating a safe place to speak about racism.
"Being a black woman in a predominately white space, it was important for me to advocate for a more diverse and equitable experience at Aveda," said Shayla Yon, student and B&D Coordinator. "Beauty and Diversity has been a great space to make sure marginalized groups are represented. It has also provided the opportunity to have hard conversations and to shed light on racial and social justice issues. All of this is important so that we can create, promote, and participate in making the beauty industry more inclusive."
Conversations around BLM were introduced in context with hair and beauty by using films, documentaries, podcasts, articles, and books as resources. Each week participants engage with media that is beauty, hair, or skin themed to prompt discussion.
The forum has explored various facets of Black beauty culture and has evolved to include topics around Latina experiences, intersectionality, personal pronouns, transgender issues, understanding systemic racism, and mental health. Students participate actively with honesty, vulnerability, bravery, and mutual respect. The library of material and resources is growing to support an ongoing class for students as a permanent option in the course curriculum.
This project has brought to life a commitment from the Institute to learn and understand racial injustice intimately and create a space for listening to others lay bare their experiences and truths. With an intent to see change ripple out to friends, families, and communities, the forum has become an important fixture to the Dallas programming and culture.
Here's some more insight from members of the Aveda Arts Institute of Dallas:
"I have learned so much about the history of Black beauty, especially Black hair, and see it is intertwined with the discrimination of Black culture. That to me means expanding our knowledge and understanding through these medias centered around hair and beauty is a perfect way to grow as individuals and make a lasting change in our culture at Aveda Arts Dallas and exponentially in our communities. Opening this forum has led us to delve into broader discussions that impact so many of our students based on race, ethnicity, gender, and mental health which in turn is creating more unity amongst our campus.  I have been profoundly impacted by this as has our culture at Aveda Arts & Sciences Institutes Dallas."
– Jennifer Haack, Aveda Arts & Sciences Institutes Director 
"Throughout our journey of life, we all have struggles & hurdles we go through. What is amazing about Beauty & Diversity is that we have these tough conversations that shed some insight into those struggles/hurdles. With our focus on marginalized communities or topics like the importance of voting, we hopefully create a culture with more empathy, caring, and understanding. This benefits not only the institute but our world as a whole."
– Abe Valdez, Educator and B&D Coordinator
 "I have suffered from anxiety and depression since I was 21 years old. This forum has allowed me to connect with classmates, teachers and of course you (Director, Jennifer Haack)! It's nice knowing I am not alone, and I love Aveda for being so big about wellness and taking on a holistic approach to everything in life. Hearing others express what they feel and realizing I feel the exact same way just reminds me that it's part of human life and it truly helps me see life in a better perspective. It's honestly felt like free counseling! I appreciate the time that is put into this. Not just to make up hours, but to honestly take the time to listen to students speak up about how they feel. To have the instructors be so involved truly shows what a great community we have here at Aveda Dallas and I am grateful for choosing this school and having somewhere to vent." 
– Jessica, 👨‍🎓 
"Coming from 20 years in the Aviation industry (which I enjoyed), I have learned and grown professionally, and understand now that it sometimes was a very cold and corporate climate! Beauty & Diversity promotes inclusion, partnerships, communication & opportunity. Just wanted to say thank you!"
– Saundra, Student