The annual Catwalk for Water fashion show, hosted by Aveda Arts & Sciences Institutes, offers aspiring students a platform to showcase their skills in sustainable fashion design. It's an exciting opportunity for participants to compete for a full-paid Cosmetology scholarship while raising awareness about environmental sustainability. 
The participants of this initiative put their creativity and talent to use by creating unique, sustainable fashion looks that highlight the importance of clean water and environmental sustainability. "It was so fun to be able to express my love for the planet in an art form and let my creativity show," shared Aveda Arts Dallas winner, Miriam Rinconcillo. 
These makeovers emphasize the need to protect our planet's resources and ensure that future generations have access to clean water and a healthy environment. 
The event concluded with the presentation of one full-paid Cosmetology scholarship to a winner from each location chosen by a panel of beauty industry professionals.  
"It means so much to me to have been able to accomplish this," shared Aveda Arts Houston winner, Karen Reyes. "I struggled seeing myself as someone who could be a part of the art and fashion world, and to be able to showcase something I was really proud of and have someone say "You belong here" was so life-changing and affirming."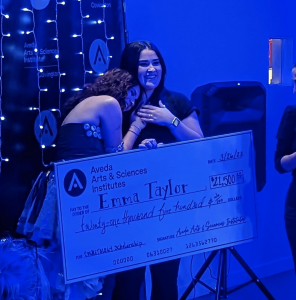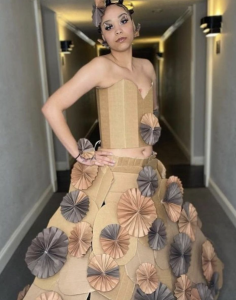 Participating in the Catwalk event offered aspiring creatives a glimpse into the exciting possibilities of pursuing a career in the beauty industry by building a strong foundation of beauty education at Aveda Arts & Sciences Institutes. 
Aveda Arts Baton Rouge winner, Olivia Lee created a look titled Circus of Your Dreams." Because of Aveda's mission, use of clean products, and freedom for the students to be creative, I am very much looking forward to attending school starting this summer," she shared.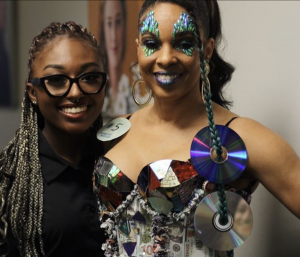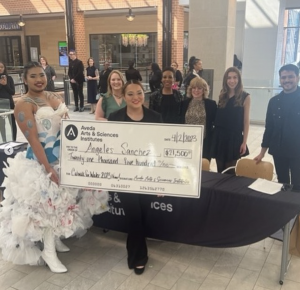 We are immensely proud of these participants for their creativity, hard work, and dedication toward creating sustainable fashion looks that promote clean water awareness and environmental sustainability.  
https://www.instagram.com/p/Cq6JJDoMwFp/
We can't wait tosee what the future holds for these talented individuals in the beauty industry! 
To learn more about our Cosmetology and Esthiology programs, connect with our admissions team at 877-892-8332 and follow us on Instagram @avedaarts