In today's digital age, having a strong social media presence is more important than ever. As a cosmetology student, building a social media portfolio can help showcase your skills, attract clients, and connect with industry professionals. Here are some tips on how to create a beauty social media account to build your portfolio. 
Choose Your Platform(s) 
There are many social media platforms to choose from, but it's important to choose the ones that best fit your brand and audience. Popular platforms include Instagram, TikTok and YouTube.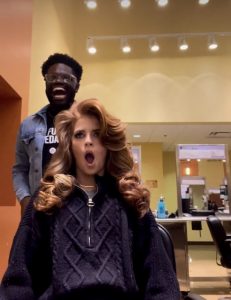 Define Your Brand 
Your social media account should reflect your personal brand as a cosmetology student. This means having a clear and consistent aesthetic, voice, and message. Consider what makes you unique and use that to differentiate yourself from others in the industry. 
Showcase Your Work 
Your social media account should be a portfolio of your work. Share photos and videos of your creations and use captions to explain your techniques and the products you used. Be sure to use high-quality images and clear audio in your videos.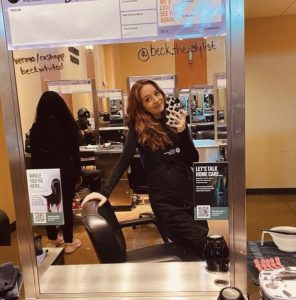 Engage With Your Audience 
Social media is all about engagement. Engage with your followers by responding to comments and messages, asking for feedback, and creating interactive content like polls or Q&A sessions. This will help you build a community around your brand! 
Collaborate With Others 
Collaborating with other beauty professionals can help expand your reach and build relationships in the industry. Consider collaborating with other cosmetology students to create content.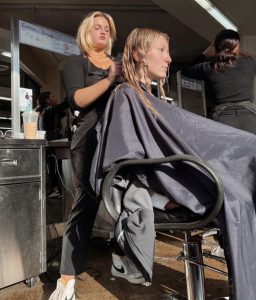 Stay Consistent 
Consistency is key when it comes to building a social media presence. Post regularly, use the same filters or editing style, and stay true to your brand. This will help build brand recognition and attract followers who are interested in your work.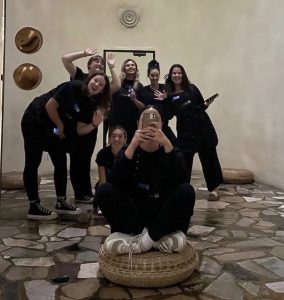 By following these tips, you can create a strong social media presence that reflects your personal brand and sets you apart in the industry! For more tips, connect with us on our social accounts, @avedaarts on Instagram and TikTok.