Are you passionate about the world of beauty and eager to share your expertise with the next generation of cosmetologists and estheticians? 
Join our talented team of Educators! Have a purposeful career by guiding the next trailblazers in the beauty industry alongside a collaborative and fun team. 
Who we are:  
Our goal is to prepare our students for the possibilities of the beauty industry, forging memorable connections and mastering their creativity. At Aveda Arts, you'll have the chance to make a real impact on the lives and careers of aspiring beauty professionals.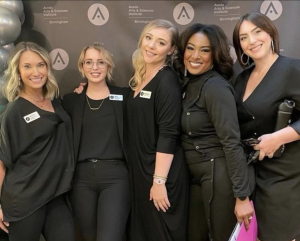 We are Aveda-Aligned: 
We work with Aveda and believe in its brand mission: to care for the world we live in. We emphasize personal well-being, as well as environmental responsibility. 
Continuous Beauty Education: 
 The beauty industry is ever-evolving, with new trends, techniques, and technologies emerging regularly. As an educator, you'll have access to ongoing training and development opportunities, ensuring that you're always at the forefront of industry trends. This not only benefits you but also enriches the education you provide to your students.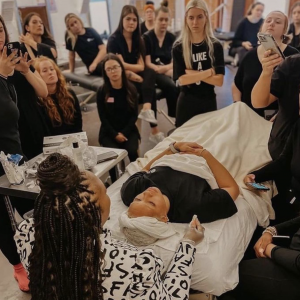 A Supportive Community: 
Joining Aveda Arts means becoming a part of a close-knit community of like-minded individuals who share your passion for beauty and education. You'll have the chance to collaborate with experienced professionals and grow both personally and professionally. 
Competitive Compensation and Benefits: 
At Aveda Arts, we value our educators and offer competitive compensation packages along with a range of benefits including: 
Health, Dental, Vision options 
Paid Time Off 
40% match on 401K 
Competitive pay and earning potential 
Mental Health Resources 
And more! 
If you're ready to take your career in the beauty industry to the next level and help shape the future of beauty professionals, Aveda Arts is the perfect place for you! 
Apply today at avedaarts.edu/careers or send an email to careers@neill.com