"Can you do textured hair?" is a question many Black women find themselves asking as they enter a salon. 
For many years, there has been an ongoing conversation about black women being turned away from salons due to many hairstylists' inexperience working with textured hair. Unfortunately, the cause of the issue is due to the lack of knowledge on textured hair and the nation's cosmetology curriculum is to blame. 
Textured hair requires different care – an aspect that beauty schools have not been teaching. Up until now, learning how to work with natural, textured curls has not been mandatory. 
On Monday, November 8th, Louisiana's Board of Cosmetology passed a resolution to require all licensing exams to include a section on cutting textured hair – becoming the first state in the nation to revise the education standards in the beauty industry.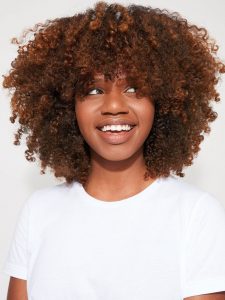 .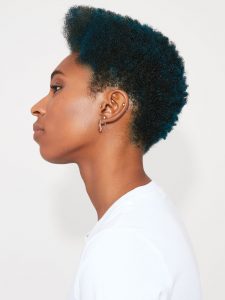 Edwin Neill, the chair of the Louisiana Board of Cosmetology and the CEO of Aveda Arts & Sciences Institutes, said the growing "consciousness" around textured hair inspired the board to add it to the exam. 
"For me, it comes out of the horror stories I've heard in recent years of people going into hair salons and being told 'I'm sorry, we don't know how to do your type of hair," says Neill (CNN). 
Renee Gadar, Aveda's Global Director of Texture Education/Aveda Arts & Sciences Institutes Executive Director of Technical Education, has been a driving force in the curriculum changes and assisted Neill in revising the requirements. 
"Black women and the textured hair community have always felt left out of this— maybe not always realizing their hair isn't taught in schools or tested for standardization, but they can feel the effects of that exclusion," Gadar told Allure Magazine.  
Neill and Gadar also played a role in implementing textured hair instruction into the Aveda Arts curriculum in 2020.  
All Aveda Arts students are given a textured mannequin and taught how to properly color, shampoo, and care for textured curls. The curriculum also includes knowledge of language so students can feel confident speaking with their textured-hair guests. "Each section has room to grow and develop, so the information grows and continues to evolve for the learners," Gadar says (Aveda). 
While hair discrimination is far from over, Gadar hopes that the changes to the Louisiana curriculum will raise the standard and make it mandatory for all hairstylists to learn texture around the nation.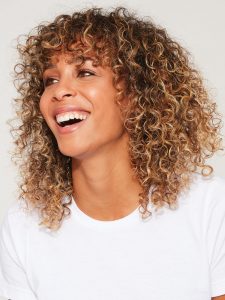 "Anybody who is touching hair should be able to create safe spaces for Black and Brown people. No one is going to know how to do that if they never learned how," says Gadar (Vice). 
Louisiana's curriculum resolution will officially go into effect in June 2022. 
You can read more about Aveda Arts' texture curriculum here. https://aveda.edu/word-of-mouth/texture-incorporated/  
Are you interested in enrolling in our Cosmetology program? Give us a call at 877-892-8332 to speak with admissions and set up a tour or send us a DM on Instagram.  
Sources: 
https://www.allure.com/story/louisiana-board-of-cosmetology-natural-hair-mandate 
https://www.cnn.com/2021/11/13/us/louisiana-textured-hair-exam/index.html  
https://www.vice.com/en/article/v7dgwj/louisiana-board-requires-hairstylist-cut-textured-hair-license