Each year, Aveda Arts hosts our annual Catwalk for Water Contest. It is an extraordinary opportunity for potential students to win a full-paid Cosmetology scholarship. 
The event kicks off our passion project for promoting Clean Water Awareness and features a hair & fashion show that blends style and sustainability. 
Interested contenders can enter by writing a 500-word essay or recording a 2-minute personal video about why they want to pursue a Cosmetology career at Aveda Arts.  
https://www.instagram.com/p/CaU9bLsBofJ/
They will then upload their submission and meet with our admissions team for a Career Planning session. The next step is to complete a creative makeover on a model of their choice by creating an outfit using recycled materials along with a full-fledged hair & makeup look.  
The makeover should have an emphasis on clean water, sustainability, and Earth Month, and up-close & full-frame images should be uploaded to Instagram with the proper tagging & hashtags. 
Finalists will recreate their look, and the entries will walk the Catwalk for Water fashion show at the end of March. Several representatives in the beauty industry review the submissions and will choose our 2022 scholarship winners. One full-paid scholarship will be awarded to one winner for each location to start in Aveda Arts & Sciences Institute's April/June Cosmetology class. 
"My experience winning the scholarship was surreal," said 2021 winner, Emily Cook. "Aveda is such an amazing school and I've learned so much more than I thought I would have in such a short amount of time."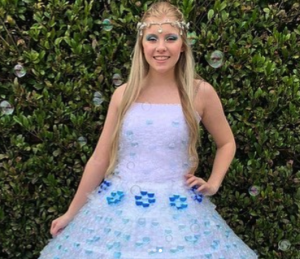 The contest encourages anyone interested in becoming a beauty artist to show off their skills and creativity. We've seen breathtaking entries throughout the years and have watched scholarships change the lives of our students.  
Lexi Mixon, one of our 2021 scholarship winners, said winning the scholarship felt like a dream, "When I got the phone call, I bawled my eyes out, I was so happy."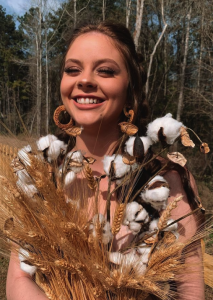 It is important that we bring awareness to clean water to ensure safe and affordable water, sanitation, and hygiene for all people. All proceeds from the show go directly to supporting the Clean Water Initiative. 
If you're interested in entering our scholarship contest, see the full rules and details at avedaarts.edu/catwalk2022 or give us a call at 877.892.8332 to connect with an Admissions Manager.