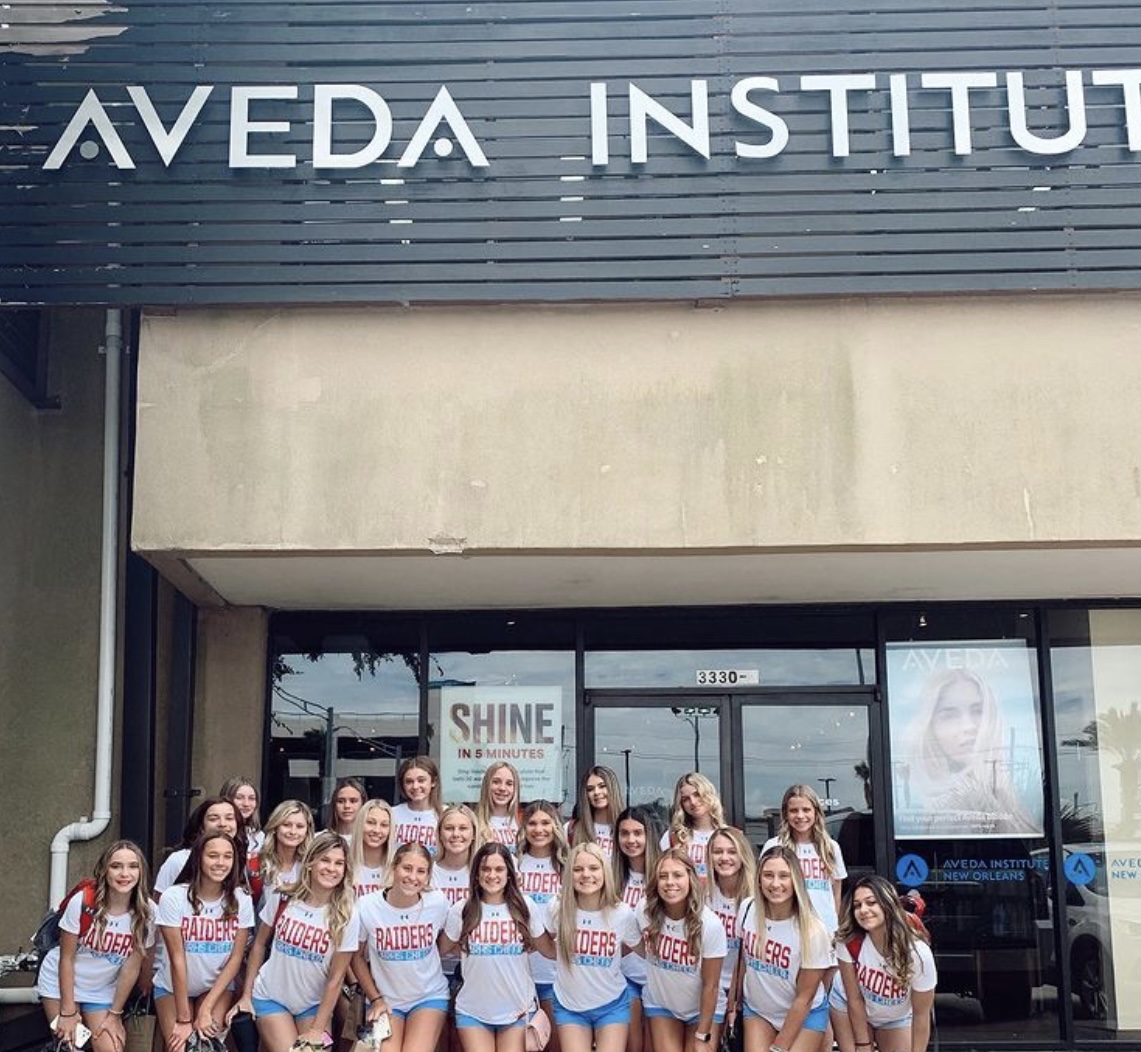 Aveda Arts & Sciences Institutes had the opportunity to partner with local high school cheer teams in an effort to introduce students to a career as an Aveda artist. The goal of the events is to give them a look at Aveda Arts' mission and values – which they can share with students and friends in their community.
The events have taken place at our Corpus Christi, New Orleans, and Baton Rouge locations. The admissions managers discuss our programs and take the group on a tour of the campus. The students are encouraged to ask questions about the enrollment process and different career paths.
"They were interested in our campus, culture, services, and had some curious questions about our industry," said Kelsey Edwards, Baton Rouge Retail Manager.
The cheer team gets a first-hand look as a Cosmetology/Esthiology student when they receive their free facial, shampoo, and style. They are encouraged to interact with our students and learn more about what it's like to pursue a beauty career.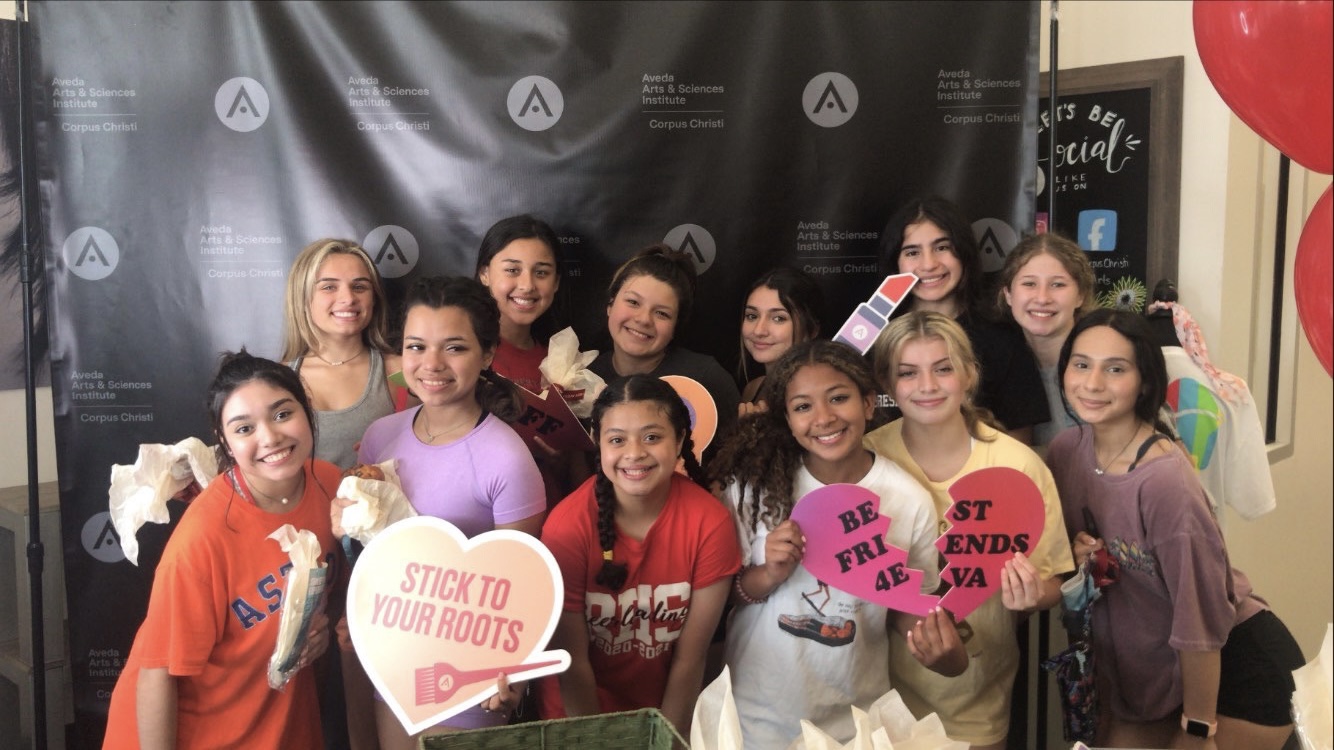 After the service, the students are given a gift bag with a program brochure, a social media card, and Aveda Arts merch. "They enjoyed our students, partners, the tour, services, treats/ gift bags, and photo booth time!" said Celia Sampson, director of Aveda Arts Corpus Christi.
Although we began inviting in cheer teams, we hope to partner with all types of groups within our communities.
By hosting these groups, we aim to establish relationships and show the exciting possibilities of launching a beauty career with Aveda Arts.
"They experienced creating looks with hands-on demos from current students on the clinic floor. They also received service from our current students. A big takeaway was the excitement around our culture and products. They really enjoyed the entire experience." said Celia.
We hope to continue to build relationships within the community by collaborating with these local groups by showing them all that Aveda Arts and the beauty industry have to offer.
If you know of a high school group interested in a day at Aveda Arts at any of our 18 locations, contact Gabrielle at marketing@avedaarts.edu and follow along at @AvedaArts on Instagram.