When you're choosing a hairstylist, your dad may not be your first thought. Often, even a simple ponytail can be a big challenge for dads and their daughters. 
Hosted at the Arlington Public Library, a group of students from our Aveda Arts Arlington campus set out to change this stereotype by coaching dads at an event called "Men can do hair, too."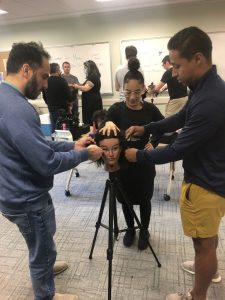 Eager to learn, a total of 15 dads participated. "Some dad's took notes on pen and paper and others took videos," shared student care manager, April Faircloth. 
The men got hands-on practice with mannequin heads of varied hair textures. They were taught how to do simple braiding techniques and even complex styles like bubble braids.  
To these dads, learning how to style hair is not just an opportunity to help their kids look their best but also to bond and connect with their daughters. 
"One dad said he was abundantly proud when he mastered a braid," said Faircloth.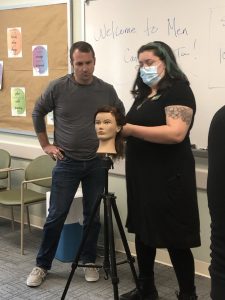 Our students and educators had a great time helping these men feel confident while hair styling and we hope to host more events like this one in the future! 
To learn about our Cosmetology program and all Aveda Arts has to offer, contact Admissions at 877-892-8332 or send us a DM on Instagram @AvedaArts