ESSENCE's Festival of Culture – annually held in New Orleans – promotes spirituality, beauty, culture, entertainment, and much more within the African American community. After three years, the celebration returned to the Big Easy over July 4th weekend.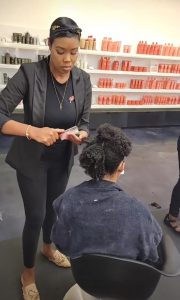 Attendees were invited to engage in panel discussions and enjoy live music from some top artists. 
Our Parent Company, NEILL, celebrated coils and curls by hosting a TexturED Salon Experience. Our Aveda Arts' Educators & students joined Aveda's Texture Team to provide guests with free hairstyling and complimentary consultations.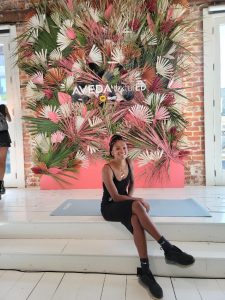 Aside from hair services, it became a transformative, inspirational experience for Black women's minds, bodies, and spirits. 
"The TexturED Studio Experience was more than just a product knowledge event." shared Educator, Angel Johnson. "Neill and Raire Label curated a space that connected Black women to not only the Aveda brand which is able to satisfy their hair care needs – but it delivered empowerments of self-love, self-esteem, and sisterhood." 
Each day of the festival, Aveda's Texture Team helped Black Women feel confident and beautiful through their hair transformations. Some guests even visited multiple days in a row.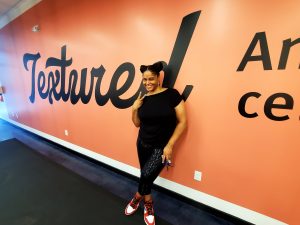 "Being a part of the Essence fest textured event was an amazing experience. To be surrounded by so many talented black hairstylists and showing the black community that Aveda has something to offer them as well," said Aveda Arts New Orleans student, Laurenice Richardson.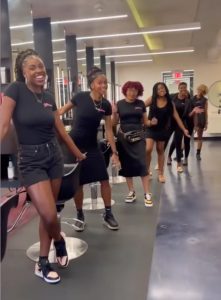 At Aveda Arts, we believe in the importance of celebrating all hair types in the salon. Our curriculum includes textured-hair training so our students can confidently enter the industry.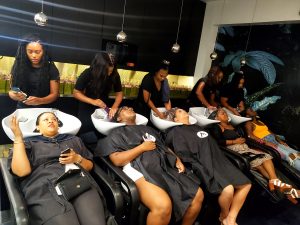 Thank you to our Aveda Arts' Educators, students, and Aveda Texture Team who not only changed hair at Essence Fest – but changed lives! Stay tuned for more ways we celebrate textured hair in the beauty industry.