The New Orleans Pelicans NBA Basketball Team had an awesome year making it to the playoffs where they battled the Number 1 seed to finish out the year with a bang. A lot of work goes into putting on a Pels home game, down to perfecting those hair flips and red lips of the Pels Hype team.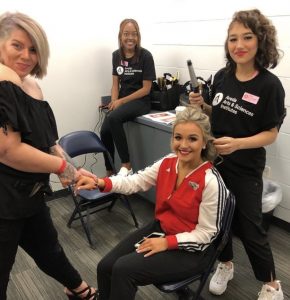 What's a fantastic perk of enrolling at Aveda Arts New Orleans? Eligible students have the opportunity to try out for the Official NBA Pelicans Hype Team Style Squad! 
The Style Squad is in charge of glamming the team before the Pelicans games – even being a part of this past season's playoff games.  
The Pelicans Dance Team was an amazing opportunity to put my hairstyling skills to the test," shared student, Ariana Budde. "I was able to try new hairstyles and work on my time management skills."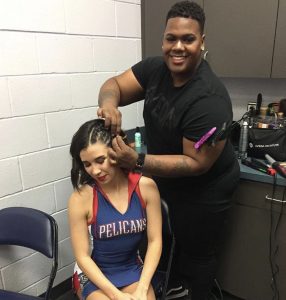 Students style their hair, do their makeup, and help the dance team feel their best before heading to the court. 
"I loved seeing familiar faces and most importantly giving them the best hairstyles to boost every bit of their confidence for every game night," said student, Alexis Kenney.  
Being a part of opportunities like this one helps our students work with real clients and build necessary experience. 
"I would love to participate in hair shows and do hair for actors/actresses on TV and movie sets. So having this opportunity gave me a little taste of what that life would feel like," said student Laurenice Richardson.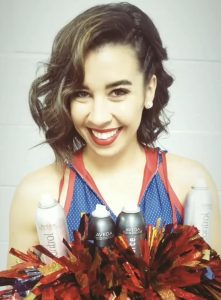 Our alumni pursue many different career paths. Some have started their own skincare brands, opened successful salons, and even became celebrity makeup artists. It's our goal to show our students the many possibilities of the beauty industry.  
"Doing hair for the Hype Team opened me up to the idea of being a wedding/event stylist," said student, Raquel Fernandez.  
Aveda Arts New Orleans students in good standing will have the opportunity to try out for the 2022 Pelicans Hype Team Style Squad. Tryouts will be held later this year.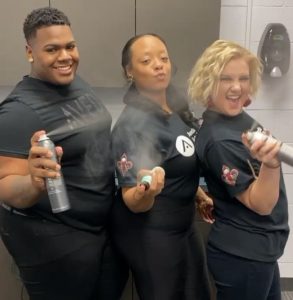 Enroll in our June Cosmetology class and you will be eligible to try out for this season! To get started, call admissions at 877-892-8332 or send us a DM on Instagram at @avedaarts to set up a tour.