Nurturing not only the technical skills of our students – but also their creative spirit!
A select few of our students were chosen to attend Aveda Congress, the renowned event that celebrates artistry and community – bringing together talented artists from around the world.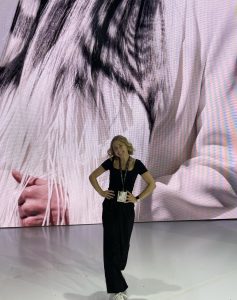 "Words cannot describe how inspiring it was to be a volunteer at Congress", shared Minneapolis student, Kara McElmurry. "I feel beyond blessed that me and 7 other incredibly talented classmates were chosen by the instructors to attend."
The four-day exhibition brings together top global artists, industry leaders, and passionate hair professionals from around the world to celebrate artistry, learn from the best, and explore innovative products and techniques. "Being at the forefront of it all, we got to see every artist's hard work and dedication to this industry and it was inspiring."
Attending Aveda Congress is not just an opportunity for our students to witness the pinnacle of creativity in the beauty industry, but it's a chance for them to be a part of something much bigger.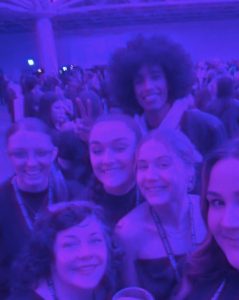 The event is an experience that leaves a lasting impression, inspiring them to reach new heights in their own careers.
"Congress showed me that this industry is truly unstoppable, and I couldn't be more grateful for the opportunity given to me by Aveda."
Ready to explore all the industry has to offer? Don't wait to enroll in our upcoming Cosmetology class! To connect with our admissions team, give us a call at 877-892-8332 or send us a DM @avedaarts