Since 2013, The Beauty Changes Lives Foundation has awarded over $3.1 million and over 800 scholarships to students and licensed professionals in cosmetology, barbering, nail, makeup, massage and esthetics.   
Aveda Arts Birmingham student, Kiara Hargress began her journey in cosmetology school in November 2022. She was inspired and motivated to pursue her education and become a successful stylist.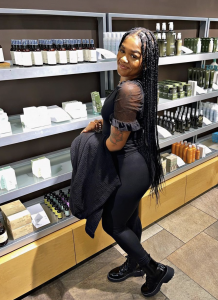 Once starting school, she wanted to focus on her training and not carry the stress of financial burden. She discovered the Beauty Changes Lives Scholarship through a YouTube video and eagerly applied.  
Hargress' submission video starts by saying "beauty is personal." Her entry highlights social media's influence on beauty standards and how she believes true beauty comes from within, "Our individuality and uniqueness is what makes us beautiful and demolishing the "clone standard" will continue to break the mindset that beauty only looks one way."  
Her phenomenal entry named her the winner of the Fall 2022 Nourish and Shine Scholarship.   
Today, Hargress continues her journey at Aveda Arts and hopes to specialize in bridal and formal event styling following her graduation.   
"I love Aveda and I am so grateful to be here," she shared. "I knew this was meant to be when I posted a picture of me and my friends at school. Afterwards my uncle saw the picture and called so excited to tell me that he was an Aveda Alumni. "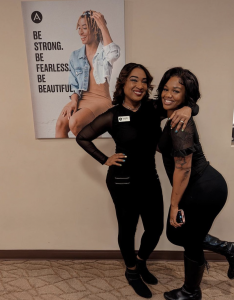 Congratulations Kiara! We are so thrilled to watch your journey!  
Watch her full entry here: https://www.youtube.com/watch?v=wiLZdDhVtFA  
Looking to enroll in our Cosmetology program? Connect with our financial aid team to learn about scholarship opportunities, financial assistance and more. GIve us a call at 877-892-8332 to set up a tour!