Aveda Arts & Sciences Institutes presents our annual Catwalk for Water fashion show— a night for potential students to show off their skills, create a sustainable fashion look, and compete for a full-paid Cosmetology scholarship.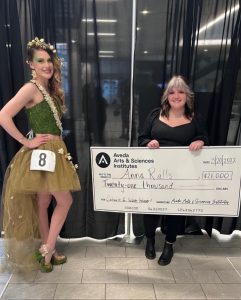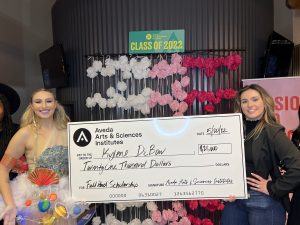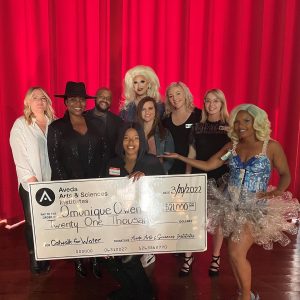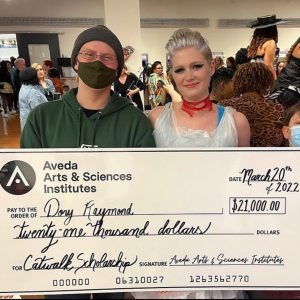 The creative makeovers had an emphasis on Clean Water, Sustainability, and Environmental Justice which kicked off our passion project for promoting and fundraising for Clean Water Awareness.  
The event concluded with the presentation of one full-paid Cosmetology scholarship to a winner from each location chosen by a panel of beauty industry professionals. 
https://www.instagram.com/tv/CZxC6V8Dcza/
"I loved creating a look for a great cause, meeting new friends and having the catwalk experience," shared Covington scholarship winner, Campbell Barcelona. 
The Catwalk experience gave creatives a glimpse at the exciting possibilities of pursuing a career in the beauty industry by building their foundation of beauty education at Aveda Arts. Finalists created looks inspired by nature, water sources, recycling and more. It was an opportunity to have creative freedom and showcase their full potential.  
Barcelona's entry, "Toxic Trash," was inspired by the need to use sustainable products to reduce waste in landfills. She created the look using trash bags, repurposed magazines and water bottles. 
Dallas Scholarship winner, Brianna Frausto said she had an incredible experience creating her butterfly-inspired entry, "Through my hard work & perseverance, including the continuing support from Aveda, it made being the recipient that much more of a rewarding experience." 
It was an honor to watch their hard work pay off and receive a scholarship to be able to pursue their dreams. 
"It was one of the most rewarding pieces I have worked on," said Brandon G, Minneapolis scholarship winner. Brandon's creative makeover was designed out of solo cups and paperclips. "It was such a nice feeling to showcase it on the runway for everyone to see."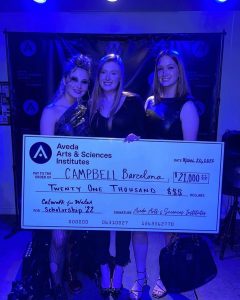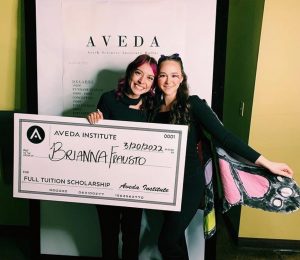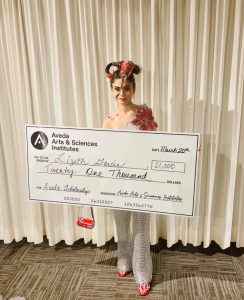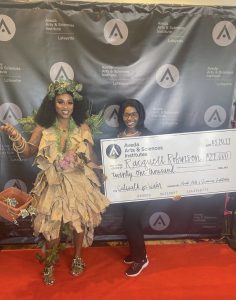 We look forward to hosting our annual Catwalk for Water contest every Spring and will continue to provide these opportunities for the future generation of beauty artists.  
"It's a huge step forward in achieving my career goals," shared Frausto. 
Are you interested in pursuing a career in the beauty industry? Give us a call at 877-892-8332 to connect with our Admissions team and connect with us on Instagram at @AvedaArts!