At Aveda Arts, we believe in empowering our students with the latest techniques and innovations in the world of beauty.  
We are thrilled to have expanded our curriculum to include HydraFacial training for our esthetician students at our Austin and Dallas campuses. This exciting addition is designed to enhance their skill set and ensure they are well-prepared to make a significant impact in the industry. 
HydraFacial is a revolutionary skincare treatment that combines cleansing, exfoliation, extraction, hydration, and antioxidant protection into a single, non-invasive procedure. Because the service is offered at many top salons and spas, having the certification can help students reach new heights in their careers.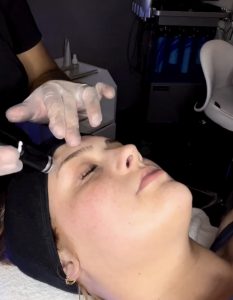 "I'm currently working at a studio where they offer HydraFacial which was a big plus to have been certified already," shared Aveda Arts Austin alum, Lucas Zulli Levya. "I didn't have to learn it or be taught anymore which also made my hiring process a lot quicker." 
The beauty industry is constantly evolving, and staying ahead of the curve is crucial. That's why we strive to keep our curriculum up-to-date with the latest trends and techniques.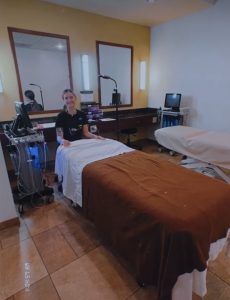 Through practical sessions and clinical practice, our students will have the opportunity to perform HydraFacial treatments on real clients. "I felt like the HydraFacial queen when it came to performing the service because it made me love the process of doing it," shared Aveda Arts Austin alum, Trinity Chism. "Being able to learn it gave me the extra skills I could list in my resume for further jobs.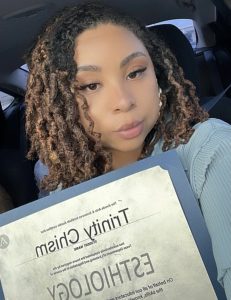 Ready to accelerate your beauty career? We're enrolling now for our upcoming Esthiology programs. Connect with our admissions team by calling 877-892-8332 or send us a DM @avedaarts