Have you had the chance to experience the magic of Smashbox Cosmetics?  
Get ready for an event that promises to elevate your makeup game to the next level: Smashbox Soiree. Happening on October 25, 2023, at Aveda Arts! 
Here's what you can expect at the event: 
Exclusive Smashbox Makeup Experience:
Dive into the world of Smashbox, renowned for its innovative, high-quality makeup products. Our skilled makeup artists will be on hand to introduce you to the latest and greatest from Smashbox. 
Complimentary Makeup Touch-Ups:
Let our talented student artists pamper you with complimentary touch-ups that highlight your natural beauty and showcase the transformative power of Smashbox products. 
https://www.instagram.com/p/Cxx61YHuOMF/
20% Off Smashbox Products:
That's right! Enjoy an exclusive 20% discount on all Smashbox products purchased during the event. Elevate your makeup game with top-tier products at unbeatable prices.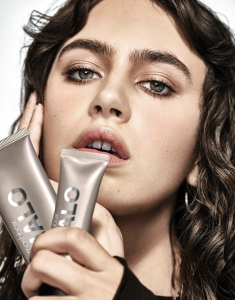 Foundation Color Match Service:
Say goodbye to the struggle of finding the perfect foundation shade. Bring in your foundation, and our experts will help you find your ideal Smashbox match. 
Exciting Door Prizes:
Who doesn't love a good surprise? Attendees will have the chance to win fabulous door prizes and giveaways. 
Whether you're a seasoned makeup pro or just starting your makeup journey, the Smashbox Soiree is an event you won't want to miss!